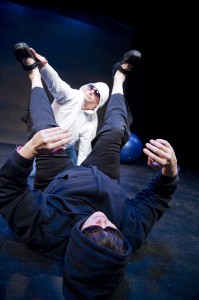 ANGELA: I'll be honest with you. Sometimes they kinda freak me out. We're about to breed them. And you'll all think I'm crazy, but I think Li Hua knows it.
2 W/1M
50 minutes | one act
Angela's not getting any. Neither are her pandas. A comedy about sex, motherhood, and pandas.
Produced by Source Theatre Festival, 2009.