THE KIDS' TABLE, a new musical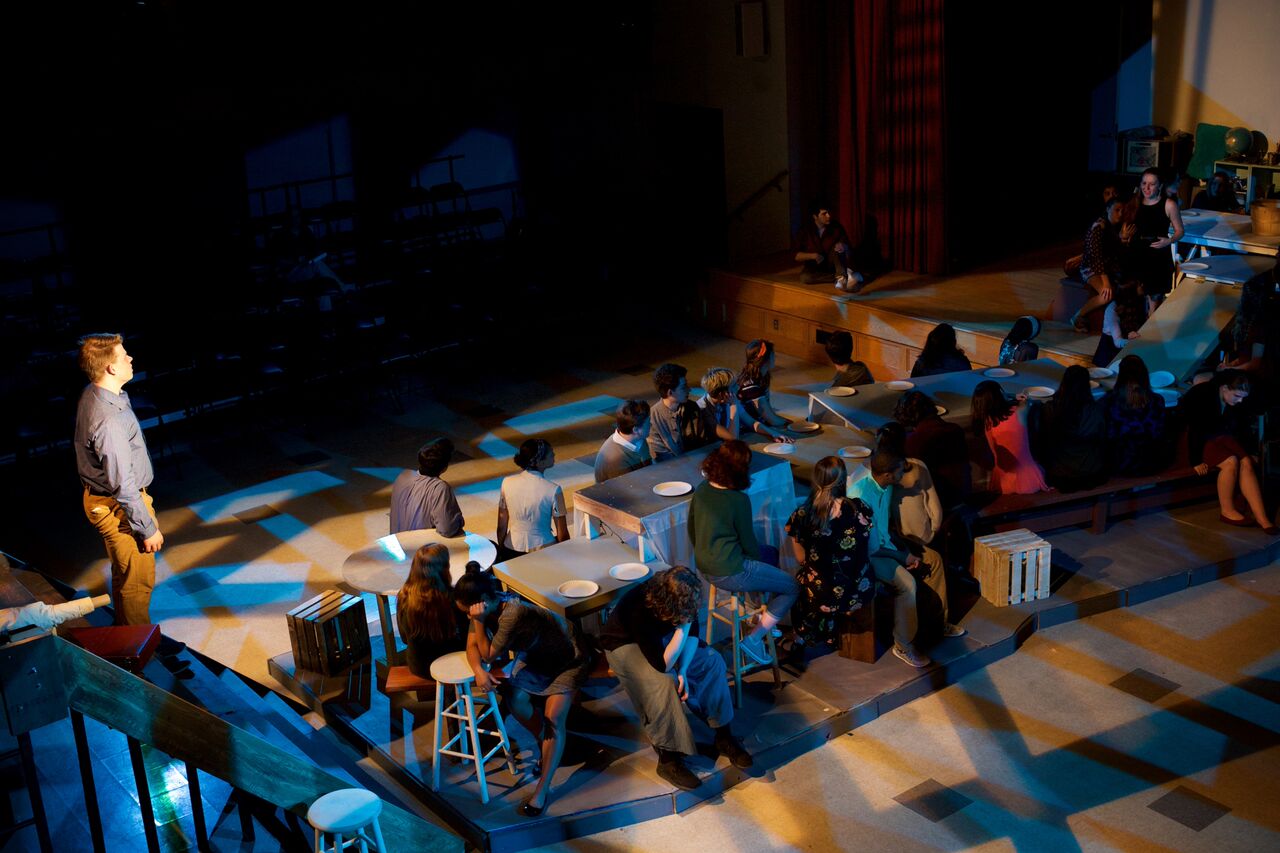 Photo by Ryan Maxwell.
Commissioned by The Theatre Lab's Summer Musical Theatre Institute
music and lyrics by Buzz Mauro
book and lyrics by Renee Calarco
It's Thanksgiving. An elusive, wisecracking, great-grandma has summoned her enormous brood of great-grandkids to make a big announcement. Seated around an endlessly long "kids' table," cousins clash with cousins and siblings with siblings as they vie to find their rightful places in the family–and in the world.
Told in a broad mix of musical styles—everything from challenging Sondheimesque pieces to 1940s swing numbers—THE KIDS' TABLE is an irreverent, multicultural, sometimes heartbreaking exploration of what it means to be an American.